[Green Monster] Car Wash Sponge (9 in. x 5 in. x 3 in.) 1 pack
Extreme Long Pile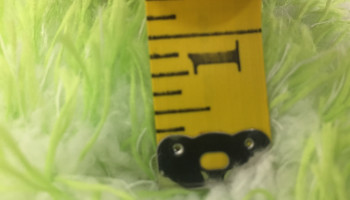 Over 1 in. fiber length protects your paint from embedded debris that can cause scratching. The highest quality, gentle cleaning, super absorbent microfiber yarn makes car washing quick and easy. Use this microfiber sponge for car washing with traditional car wash products or rinseless products.
Ergonomic Bone Shape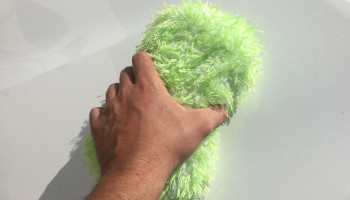 The "bone shape" construction is easy to hold and handle when fully soaked with your favorite car wash soap and water. It gently glides across all exterior surfaces picking up dirt and debris, and safely pulling it away from the surface. We recommend re-dipping and agitating debris out of the sponge after every pass across your exterior surfaces.
1 pack

9"x5"x3"

850 gsm

75% Polyester and 25% Polyamide - 100% Split

Made in China
 Add to cart or